internal wall insulation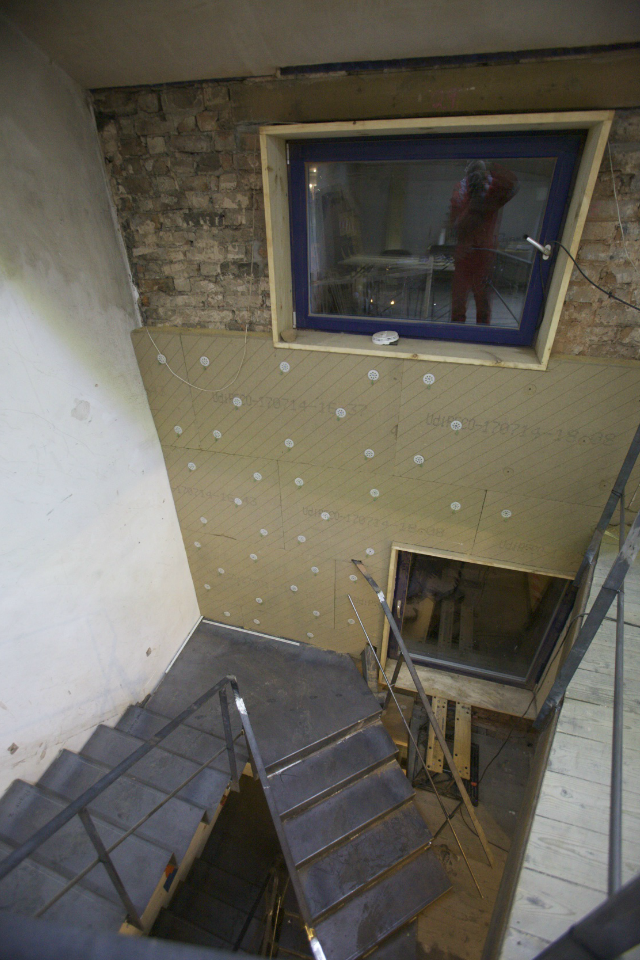 We recommend 125mm of woodfibre internal wall insulation fixed to internal wall.  This is finished with a proprietary internal render vapour control layer.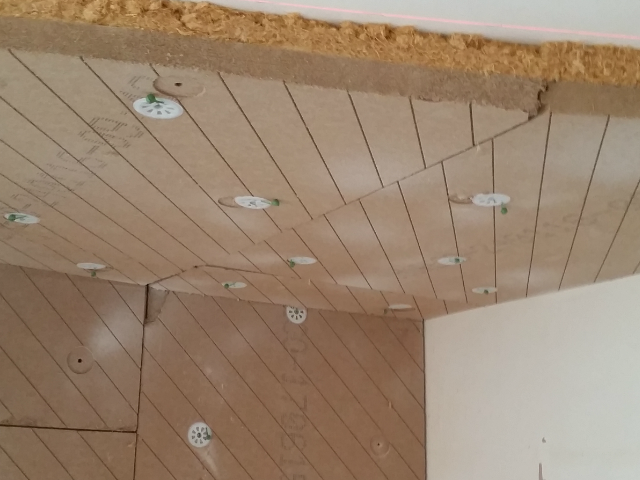 Woodfibre insulation boards mechanically fixed to wall.  Partial ceiling coverage was required for this project as a walkway was directly above this area of the apartment.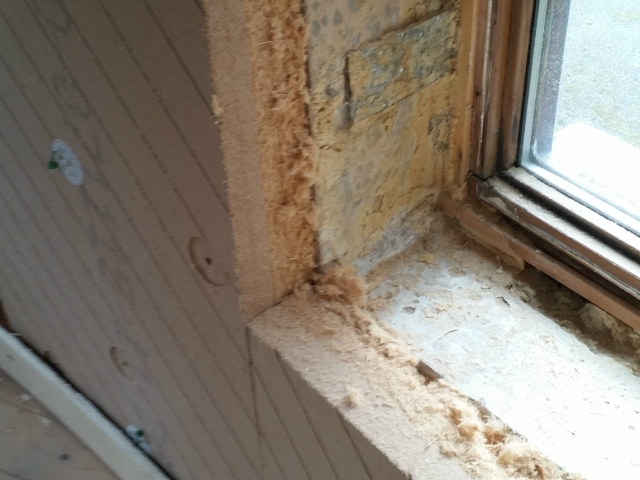 Woodfibre insulation fitted around window reveals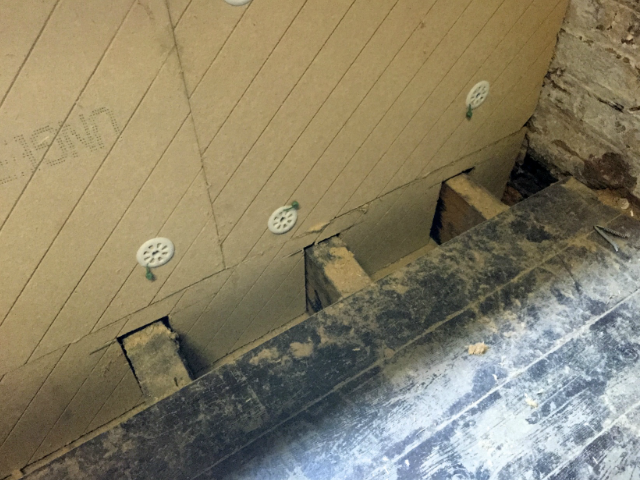 Insulation boards notched out around floor ceiling joists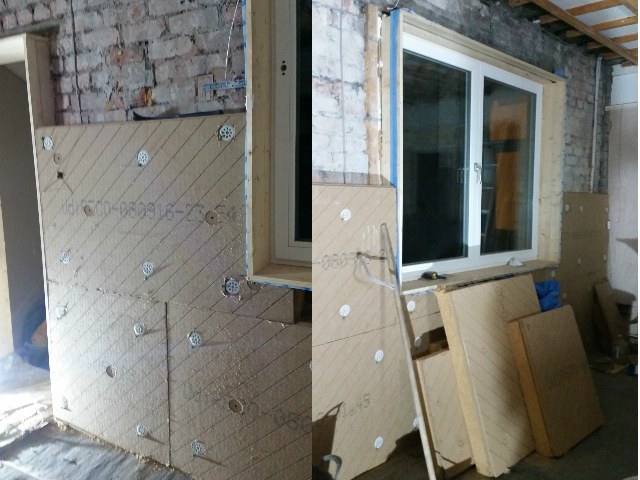 Kitchen outrigger internal wall insulation partial instal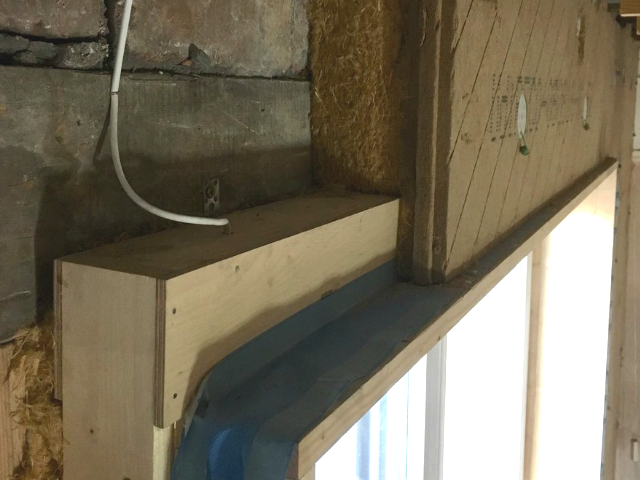 Woodfibre around bespoke window reveal and blind box, with laid airtightness tape, prior to sealing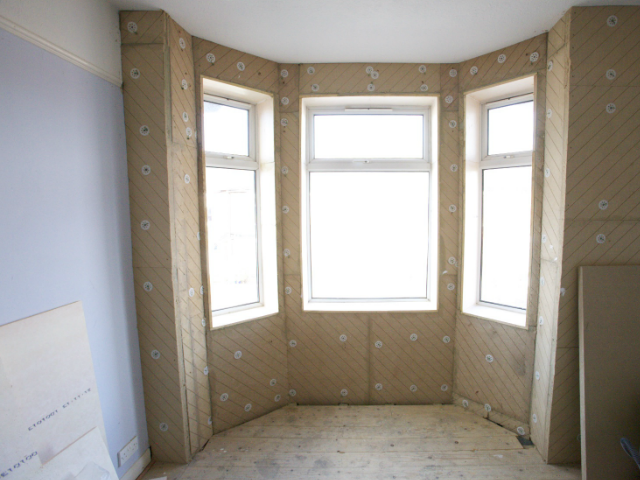 Completed internal wall insulation to bay window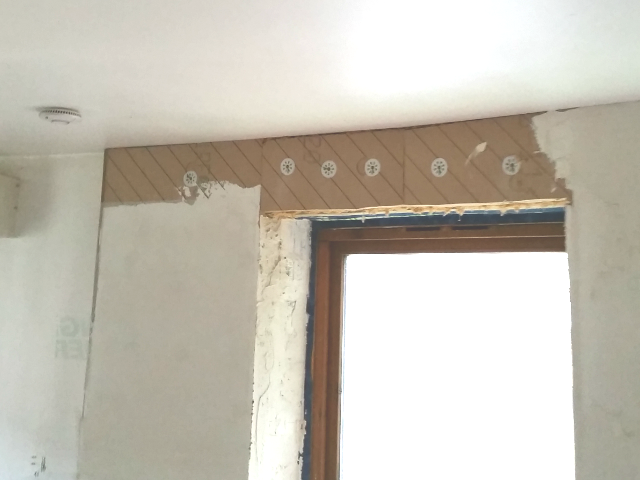 Basecoat of UdiMultigrund vapour control plaster applied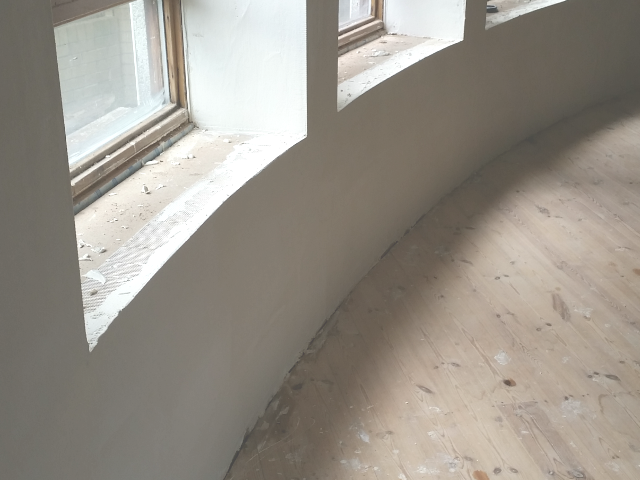 A finishing coat of Baumit Klimaglatte fine lime plaster completeas the internal wall insulation system.
Altering the tension of the mechanical fixings allowed the insulation boards to follow the original curve of the wall.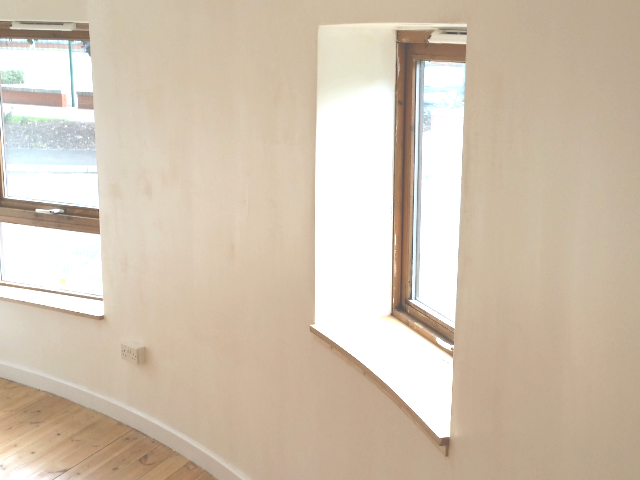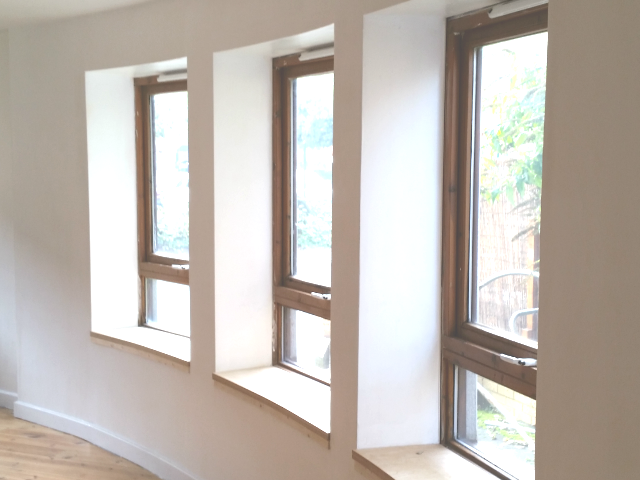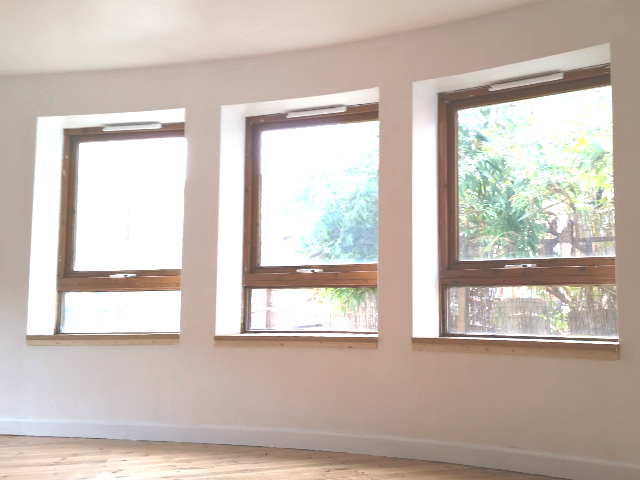 The above show the retrofitted apartment post decoration.
Internal plaster features can be rebuilt using this system if so desired, otherwise they will be lost.
An alternative is to use aerogel on a Fermacell board on the internal walls -  if a thick layer of plaster is removed first, features such as decorative cornices can be retained and very little space is lost inside smaller rooms.  However this is a messy and more expensive option.
A compromise choice is Knauf Eco-Stud/ Thermoshell system 95mm.
Further information is available in the Retrofit Pattern Book