work for change, hulme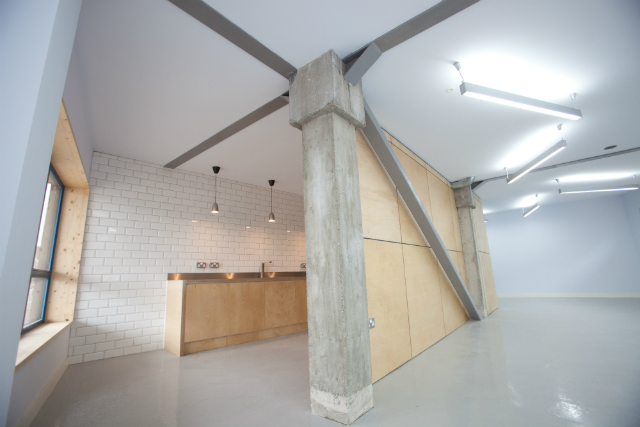 Work for Change is a Co-operative ran work space based in Hulme, Manchester. The original building was constructed in 1996 and the unit had been left unfinished ever since. red were initially commissioned with designing the fit-out, specifying the unit design, and then after consultation won the construction stages.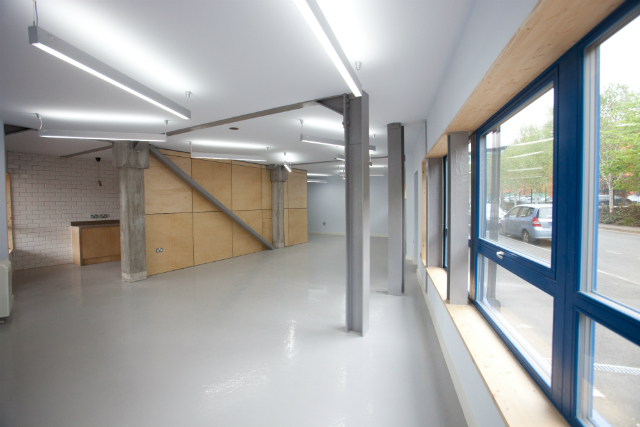 The space is formed to create an open and unique place of work. The forest of columns, dotted around the unit, were utilised to dissect the area into individual rooms, following a break plan fashion. Concrete and wood elements were left bare to express the construction of new and existing. Four large windows (triple glazed, 0.85W/m2K) puncture the external perimeter, allowing for floods of light into the room and the necessary solar gains for heating.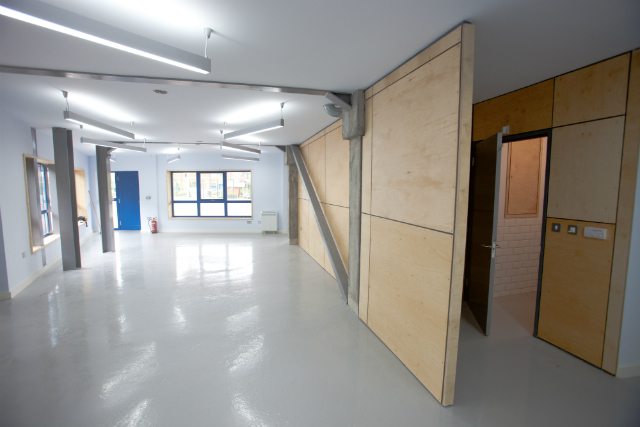 As a rule of thumb products have been sustainably sourced; the partition walls are fabricated from FSC birchwood ply for example. Following this through into the external walls, bricks face a timber structure behind which is insulated with 200mm of vapour permeable woodfibre (0.2W/m2K). Adding an air tight membrane to the mix results in a building performance of 13kWh/m2yr for space heating.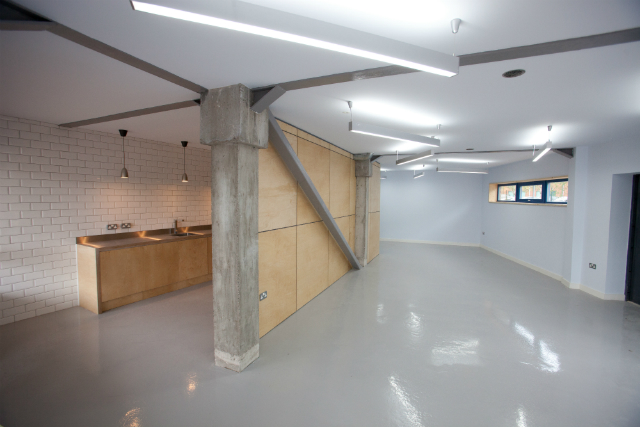 The demand for heating is met by the solar gains from the windows, lighting and appliance waste heat with an additional reduction using mechanical ventilated heat recovery system (MVHR). The ventilation is a controlled system allowing fresh air to recover energy from waste air without mixing.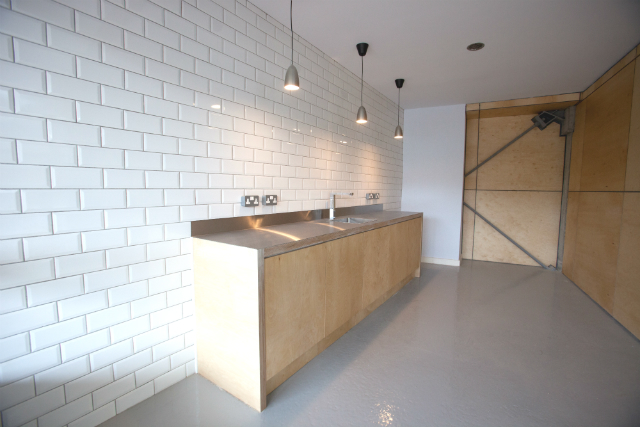 The unit's kitchen area was a bespoke construction by red, featuring custom beech ply frontage with laser cut stainless steel work top with integrated splashback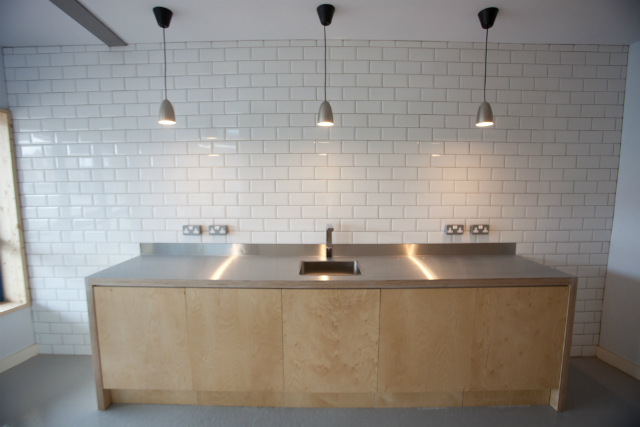 Other measures included retaining the existing steel doors and slimline vacuum insulated panels (VIPs) retrofitted in place.