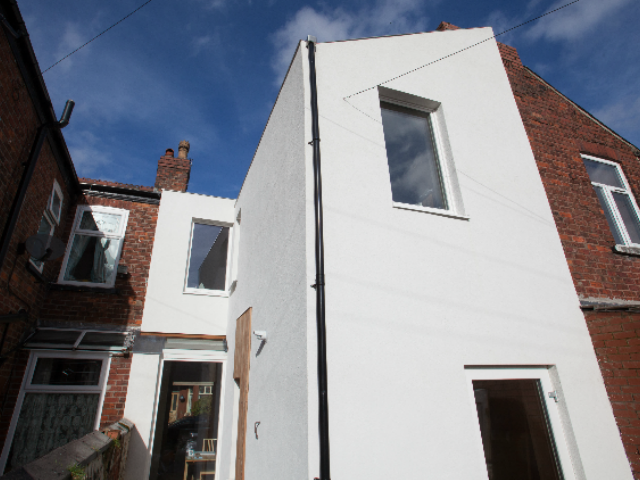 This late Victorian mid-terrace in Levenshulme had already been largely stripped out when we were asked to do a Whole House Assessment.
The beams supporting the first floor over the Manchester window were so rotten they required propping before we could even carry out an assessment. The suspended floor had been covered with laminate sealing moisture coming up from the underfloor void creating considerable wet rot, the kitchen floor slab was as little as 25mm thick. Most of the glazing units to the very tired uPVC windows had failed.
The retrofit was therefore a full Whole House Retrofit and the Assessment showed that with a roof full of PV and a Mechanical Ventilation with Heat Recovery system the house could reach zero net emissions including small power.
windows and doors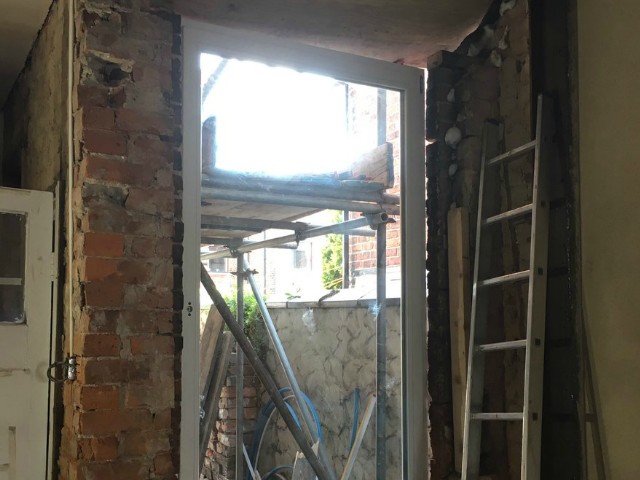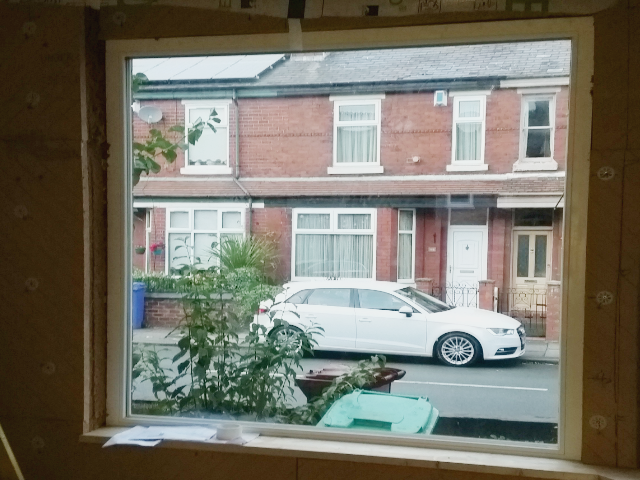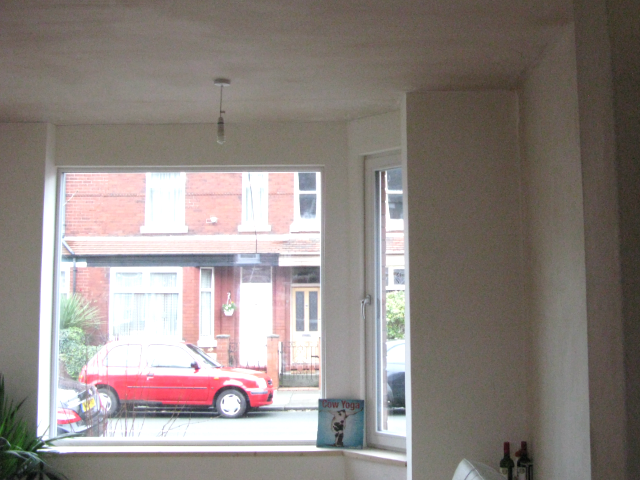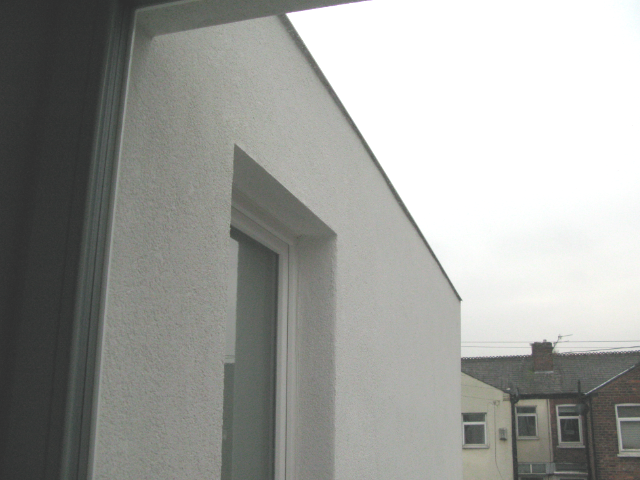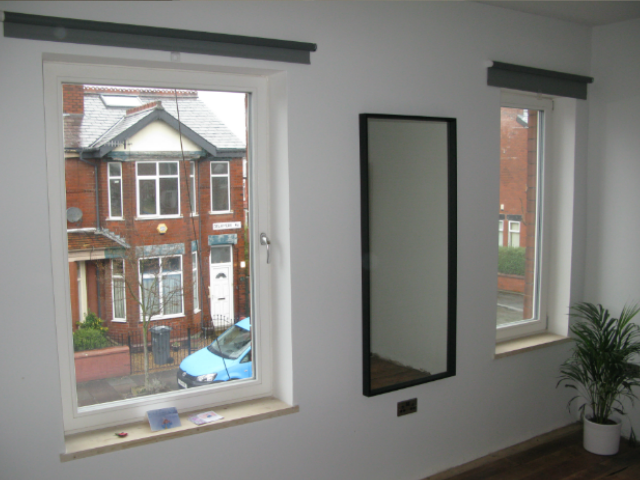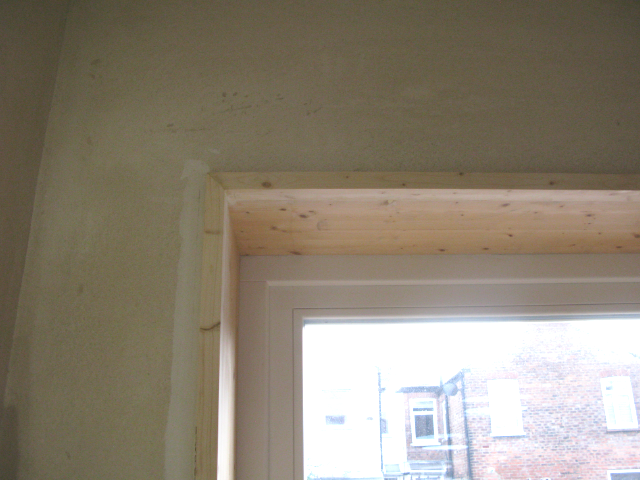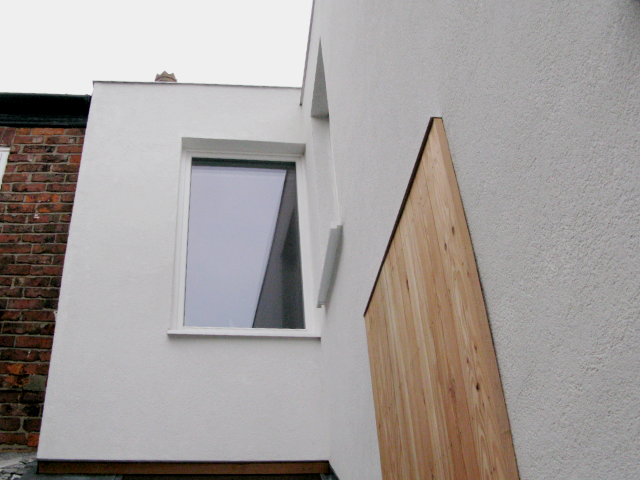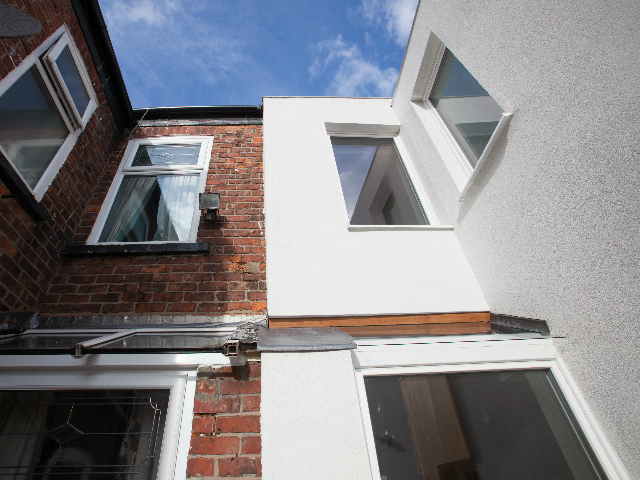 As previously stated, most of the glazing units had failed - this retrofit therefore involved new windows and doors throughout
After enabling steelwork to stabilise the back of the house but also open it up, all but the Manchester window were from Green Building Store with intermediate mullions and transoms omitted to improve thermal performance and light into the home (0.85W/m².ºK). .
manchester window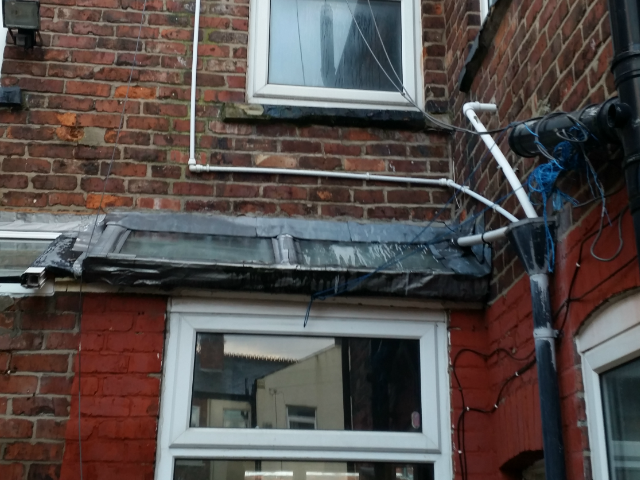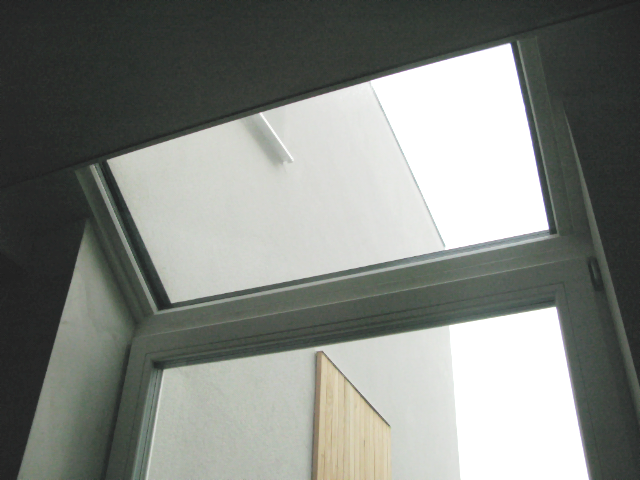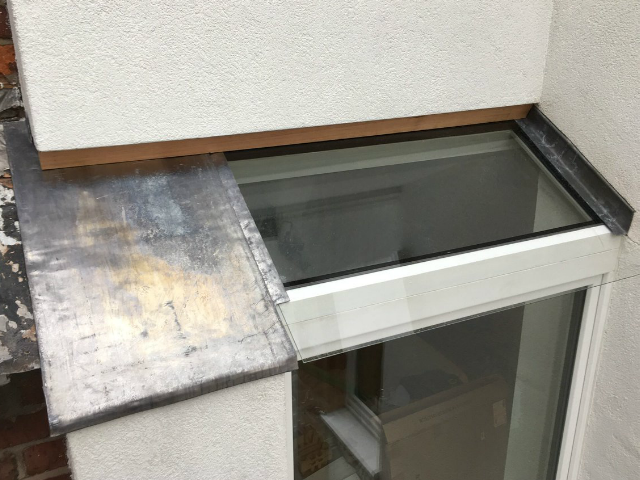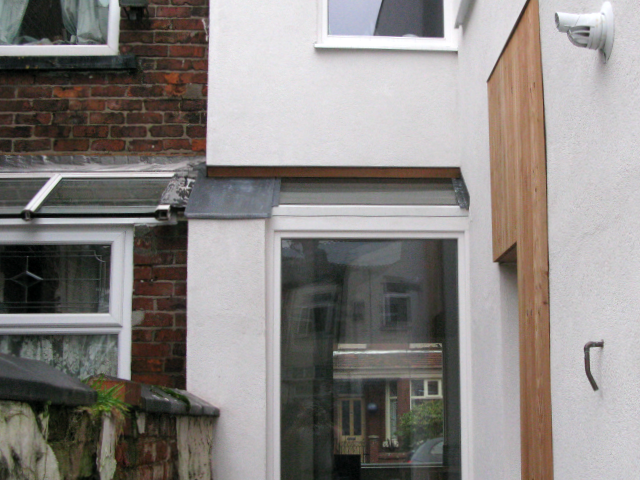 external wall insulation
The rear of the house received 200mm of UdiReco wood fibre EWI  (0.2W/m².ºK) with our robust and innovative folded, welded stainless steel gutter system ensuring a robust thermally efficient junction with the roof.
internal wall insulation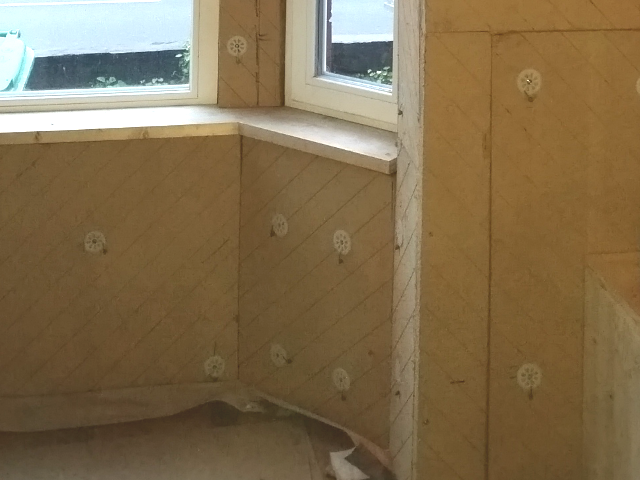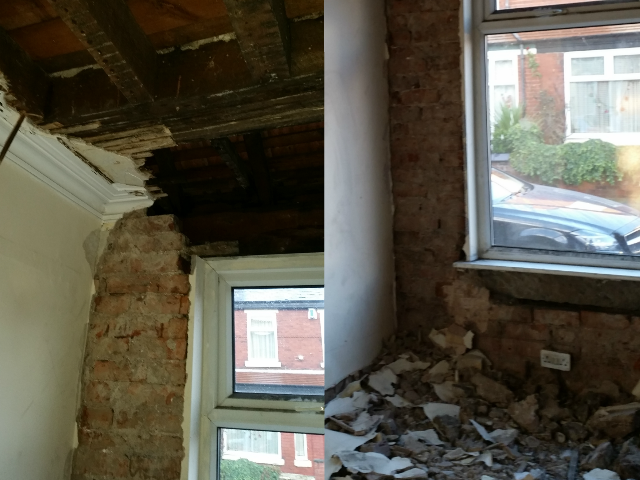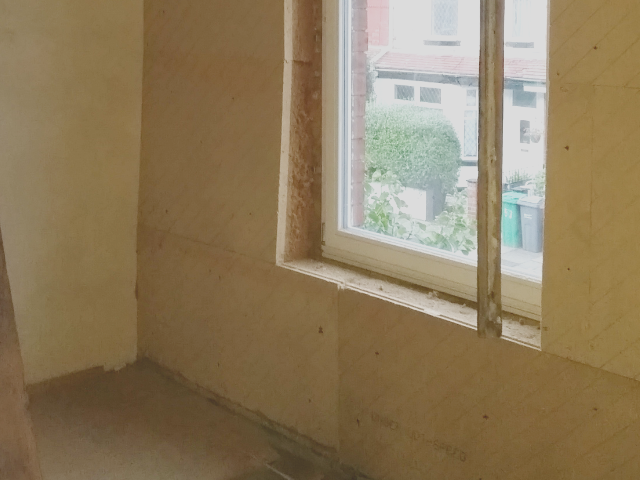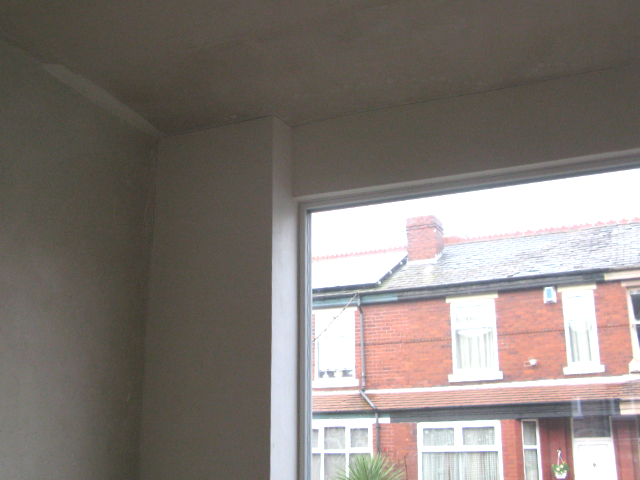 The front received 140mm of UdInReco IWI (0.26W/m².ºK). The upstairs back room was remodelled to create a sleeping deck in the roofspace with new phenolic foam insulation under the tiles adding more usable floor area upstairs
The whole house was replastered and due to the large amounts of moisture in the building and the ground below lime plasters were used on all walls that might have to accommodate this moisture
loft insulation
A new ceiling was installed insulated with 400mm of loft roll
ventilation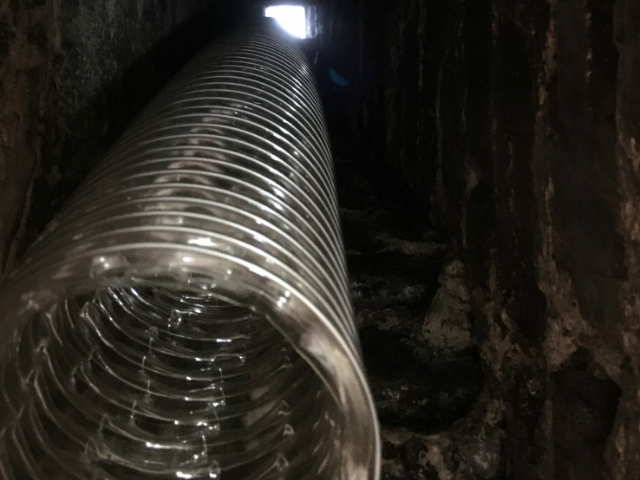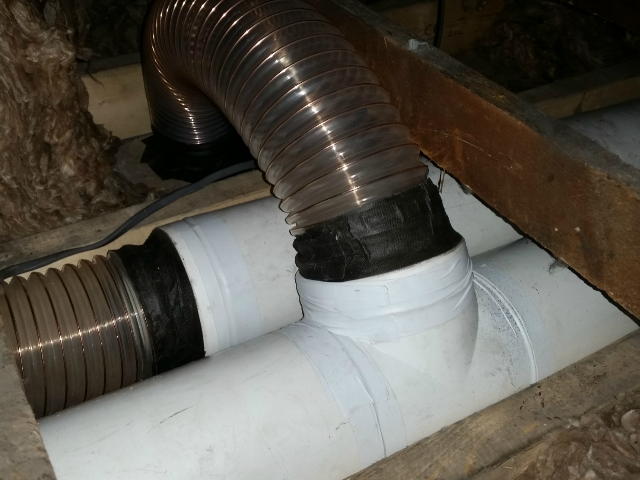 MVHR ducting was buried to prevent condensation. The existing chimneys were used for all but the kitchen ducting
suspended floor
All the ground floor was lifted, recycled glass pumice fully filling the void under the retained suspended floor joists with membrane and new engineered timber flooring (0.13W/m².ºK), the kitchen floor was replaced with ground bearing expanded polystyrene (XPS) insulation with a a built up timber flooring applied directly on top (0.28W/m².ºK)