internal wall insulation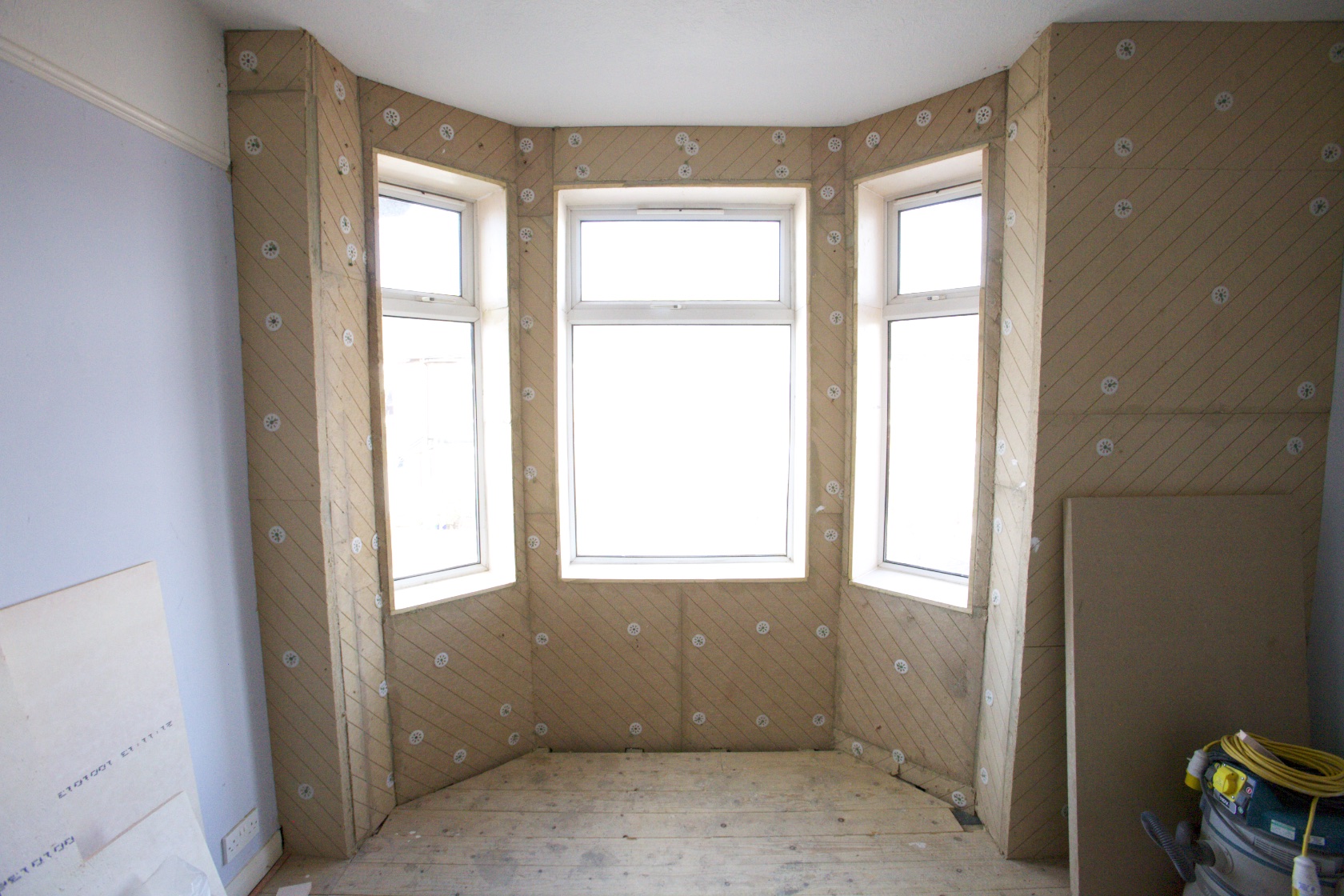 We recommend 125mm of woodfibre internal wall insulation fixed to internal wall.  This is finished with a proprietary internal render vapour control layer. Internal plaster features will be lost or rebuilt using this system.
The alternative is to use aerogel on a Fermacell board on the internal walls -  if a thick layer of plaster is removed first, features such as decorative cornices can be retained and very little space is lost inside smaller rooms. However this is a messy and more expensive option.
A compromise choice is Knauf Eco-Stud/ Thermoshell system 95mm.
Further information is available in the Retrofit Pattern Book