red have a fully functioning workshop, and are set up to fabricate in both metal and wood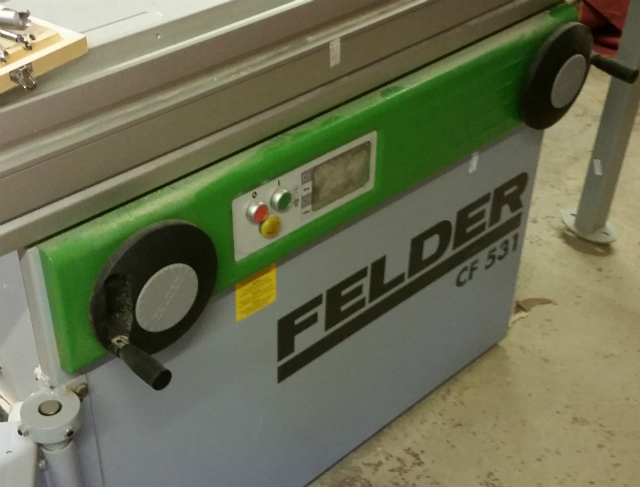 when not involved in retrofitting or sustainability projects, we design and build bespoke furniture to our clients' specific requirements, and aim to use reclaimed items as our primary source of materials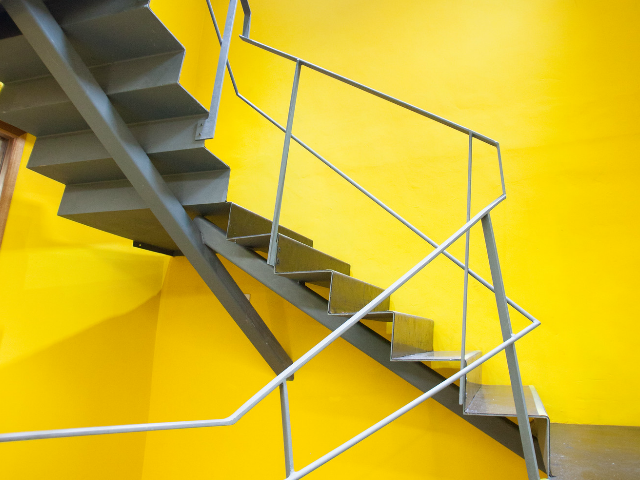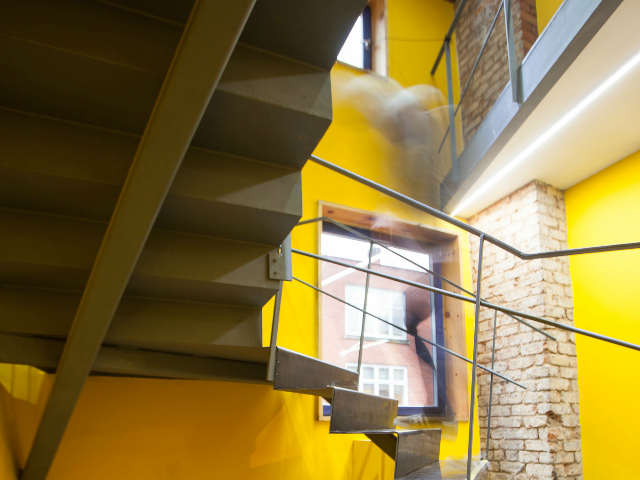 Bespoke stair case designed by red, commissioned as part of the madlab retrofit. The three-storey staircase adds both a safe means of escape and some visual drama.
One of the problems of a building as old as the madlab premises is the uncertainty over what holds what up, so the structure is designed and arranged to minimise the loads on parts of the building liable to be more fragile.
The primary support structure also helps to tie the building together. The steel was cut straight from the 3D computer model in Darwen.
The folded lightweight treads on top, confusing many with their rigidity despite an apparent lack of support, were folded in Middleton and welded in Mosely.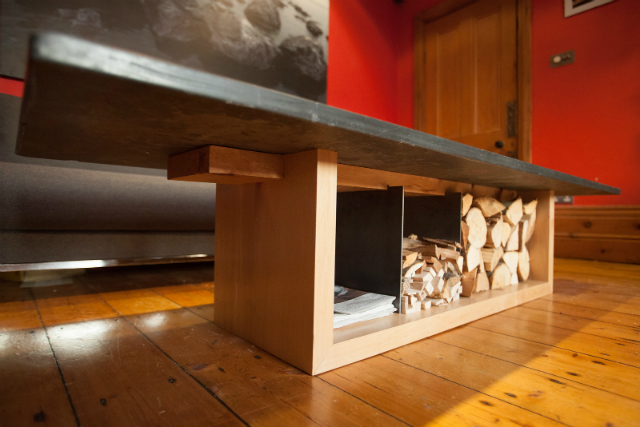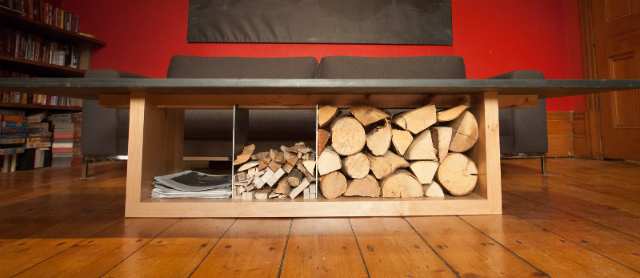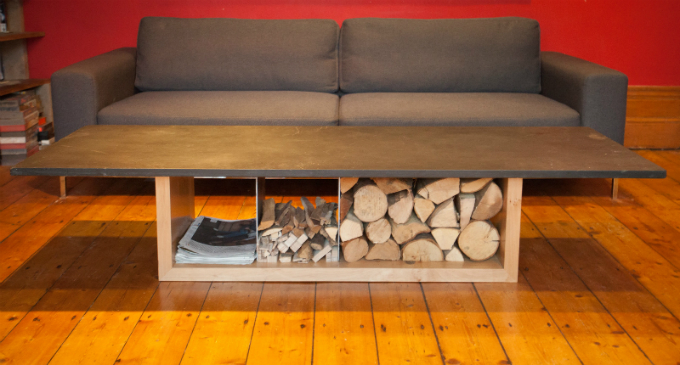 coffee table, fabricated from locally felled beech offcuts and reclaimed slate school chemistry bench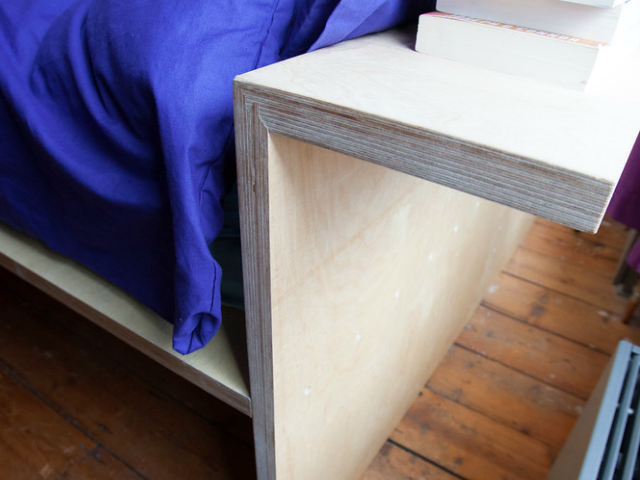 bed with storage beneath, made from reclaimed plywood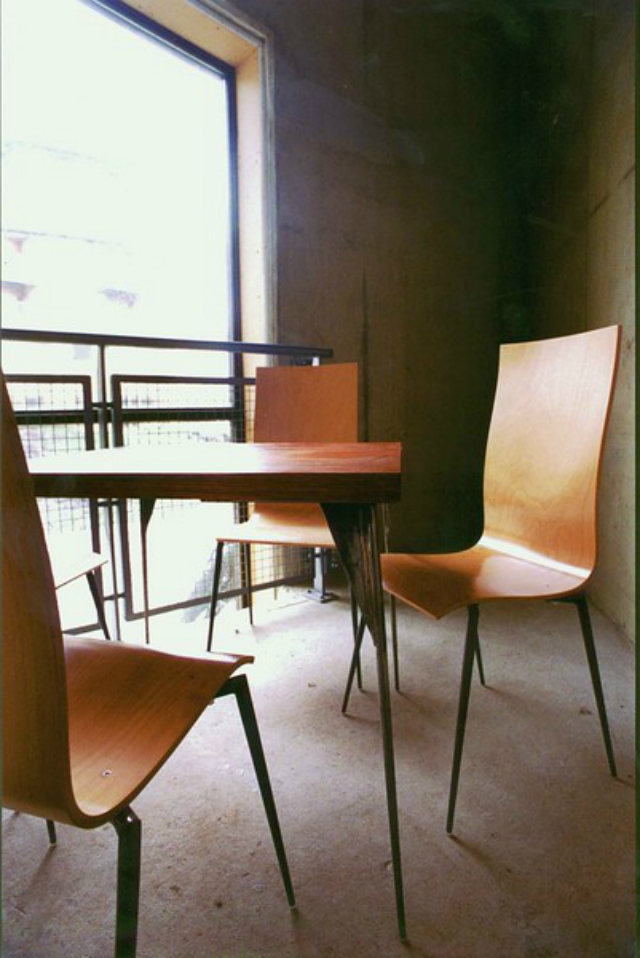 table and chair set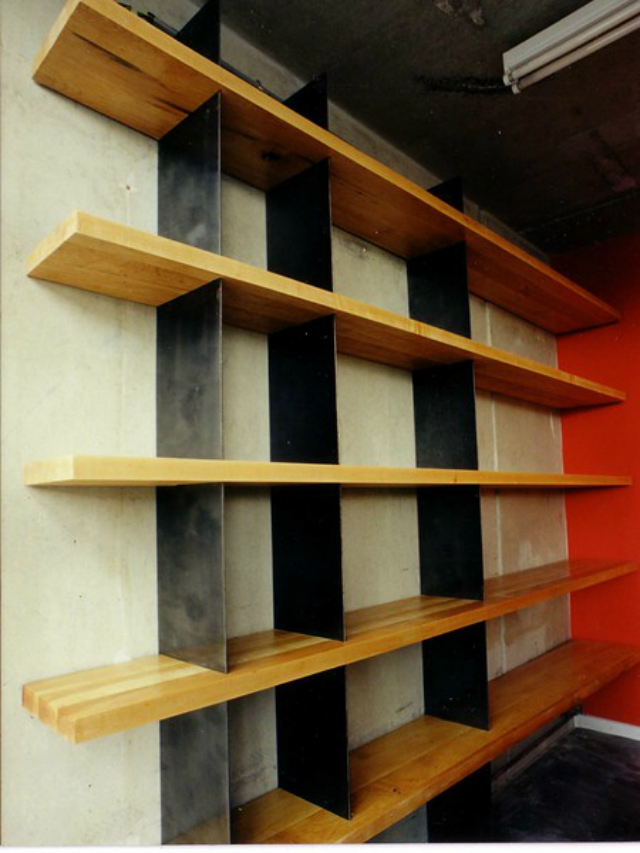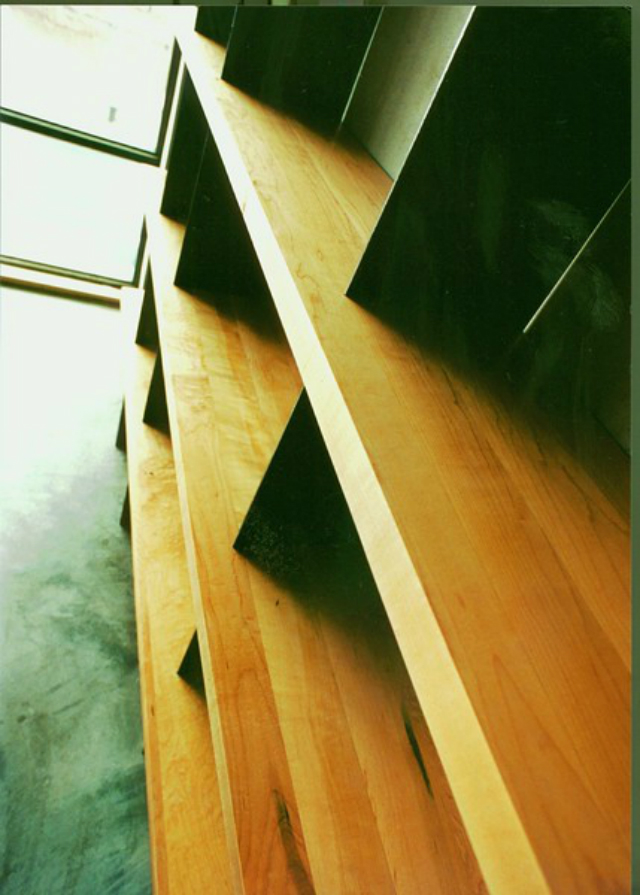 maple shelving with recycles steel dividers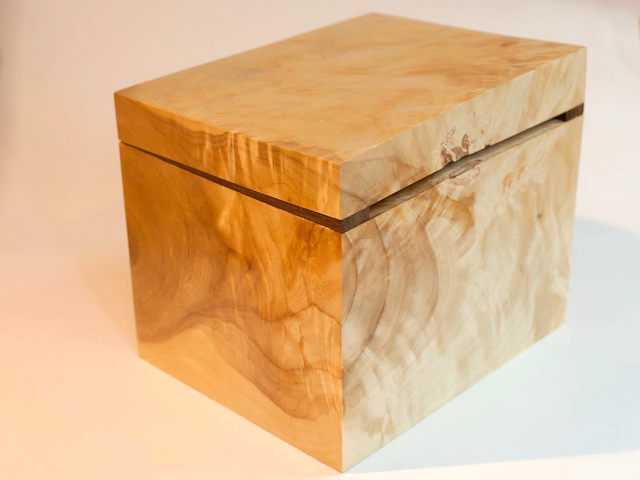 wedding present gift box, formed from green poplar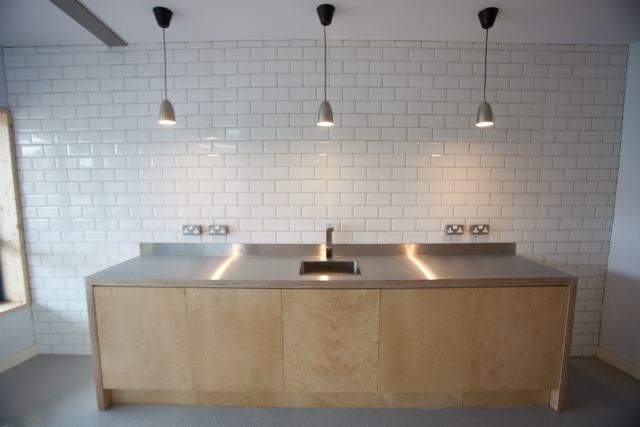 kitchen commissioned by work for change, featuring custom beech ply frontage with laser cut stainless steel work top with integrated splashback
our current range of available furniture is available from here
please use our contact form for bespoke fabrication enquiries and ordering information